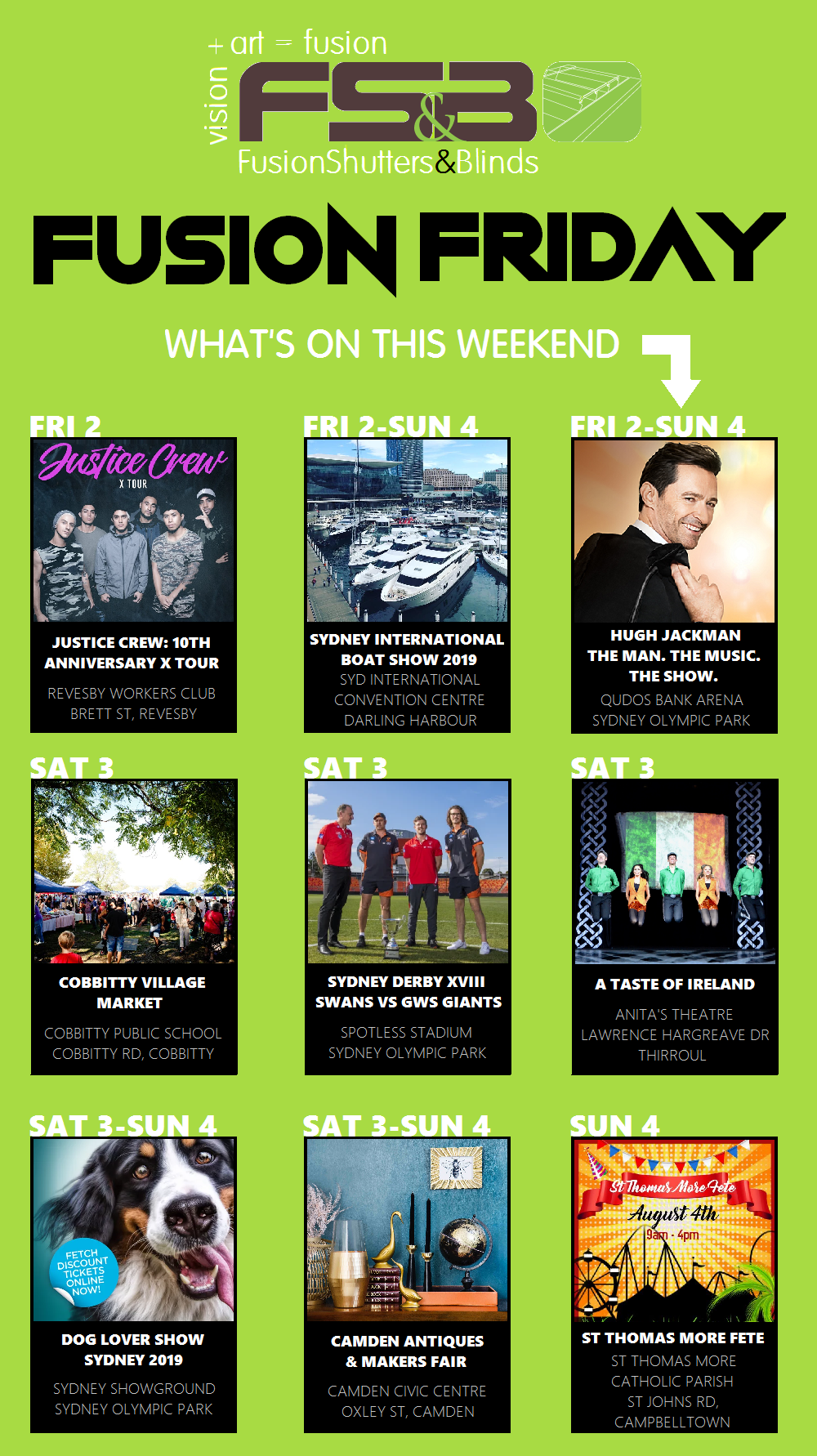 JUSTICE CREW: 10TH ANNIVERSARY TOUR
, 
Revesby Workers Club
Brett St, Revesby
Australia's most exciting group and eight-time ARIA nominees, Justice Crew are hitting the road to celebrate their 10th year of performing as a crew.
Tickets from $39
8pm til 10pm
Anita's Theatre
Lawrence Hargrave Dr, Thirroul
Told through Irish music and dance, A TASTE OF IRELAND explores magical tales spanning generations of Irish storytelling and culture. This world class show features World, All Ireland & National Champion Irish dancers, and musicians from around the globe performing unique music and dance that reflects the story that is, Ireland.
From $50 for kids
From $70 for adults
8pm til 10pm
ST THOMAS MORE SCHOOL FETE
St Thomas More Catholic Primary School
St Johns Rd, Campbelltown
This annual school fete brings you an array all your fair favourites! Hot food, sweet treats, show bags, face painting, and bric a brac,  
Free Entry 
9am til 4pm