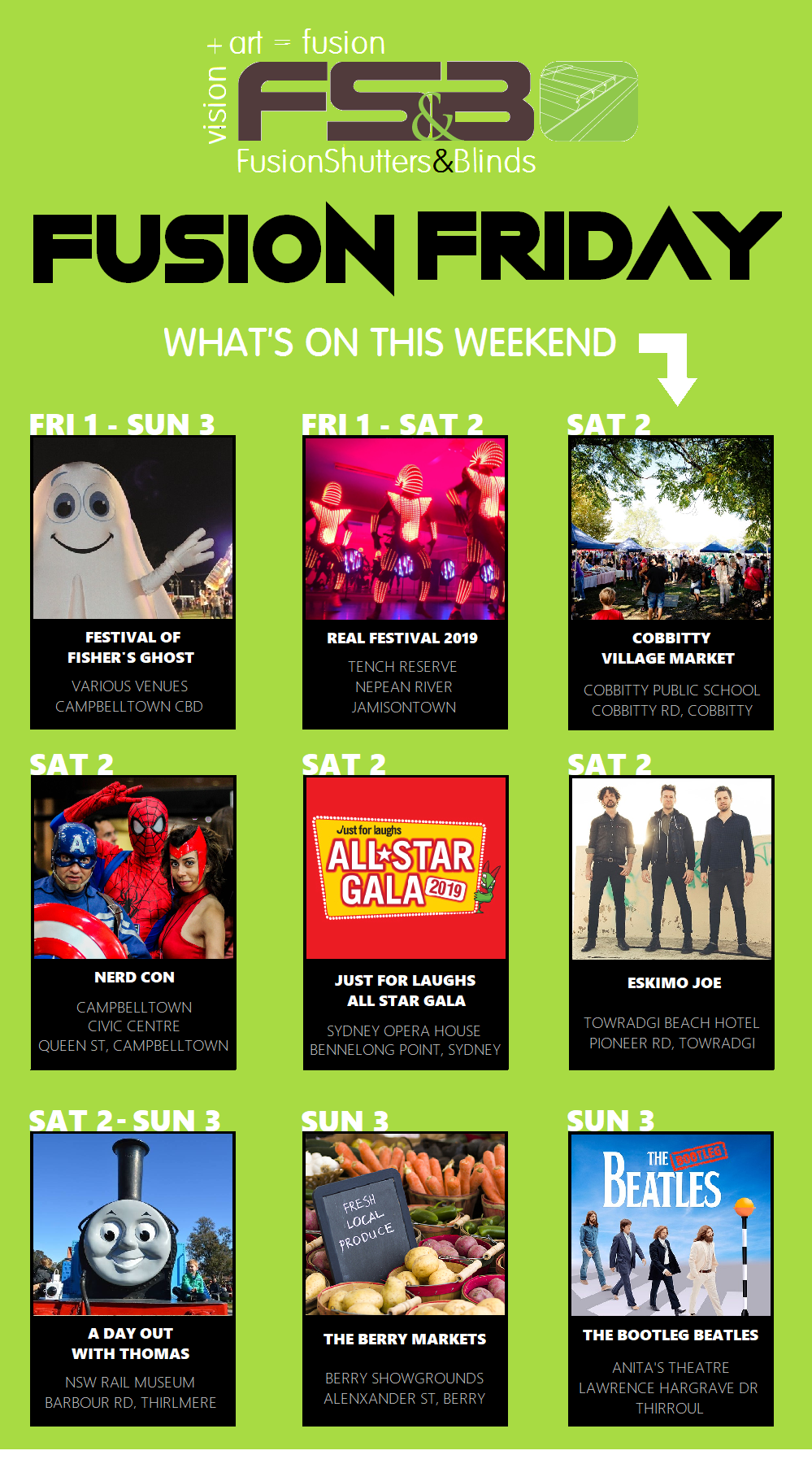 OPENING NIGHT: FESTIVAL OF FISHER'S GHOST
Various Locations
Campbelltown CBD
Each November, the legendary Festival of Fisher's Ghost comes alive in Campbelltown. The Festival is steeped in history, dating back to 1956. It is named after Australia's most famous ghost, Frederick Fisher.
Held over 10 days from Friday 1 November to Sunday 10 November 2019, the Festival features the spectacular Street Parade, the prestigious Fisher's Ghost Art Award, annual Fisher's Ghost Fun Run, a Street Fair, a giant carnival with fireworks and much more.
Be part of the legend and enjoy the many events on offer – if you dare!
Free Entry 
6pm til 11pm
THE JUST FOR LAUGHS ALL STAR GALA 
Sydney Opera House
Bennelong Point, Sydney 
The 2019 Just For Laughs All-Star Gala will be hosted by Australia's favourite comedian Dave Hughes and will feature a stellar lineup including Judith Lucy, Lano & Woodley, Nina Conti, Randy Feltface, Eman El-Husseini and Adam Christie.
With the Gala selling out each year, it has proven to be the Festival's crown jewel.
Don't miss one of the biggest nights of comedy in Australia that will once again feature some of the best international and Australian comedians.
Tickets from  $99.90                   + booking fee
7pm session
9:30pm session
Berry Showgrounds
 Alexander St, Berry 
 Berry Markets is a not for profit event, that raises funds that are donated back into the community. With around 200 stalls booked in each month, selling hand made arts and crafts, leather goods, collectables, books, plants, local produce, and many interesting and varied stalls. The children's farm yard and jumping castle are very popular too!
Berry Country Market is on the first Sunday of every month (except Feb).
There is plenty of parking in the centre of the showground for a small fee which supports the local football club.
Free Entry
8:30am til 2:30pm