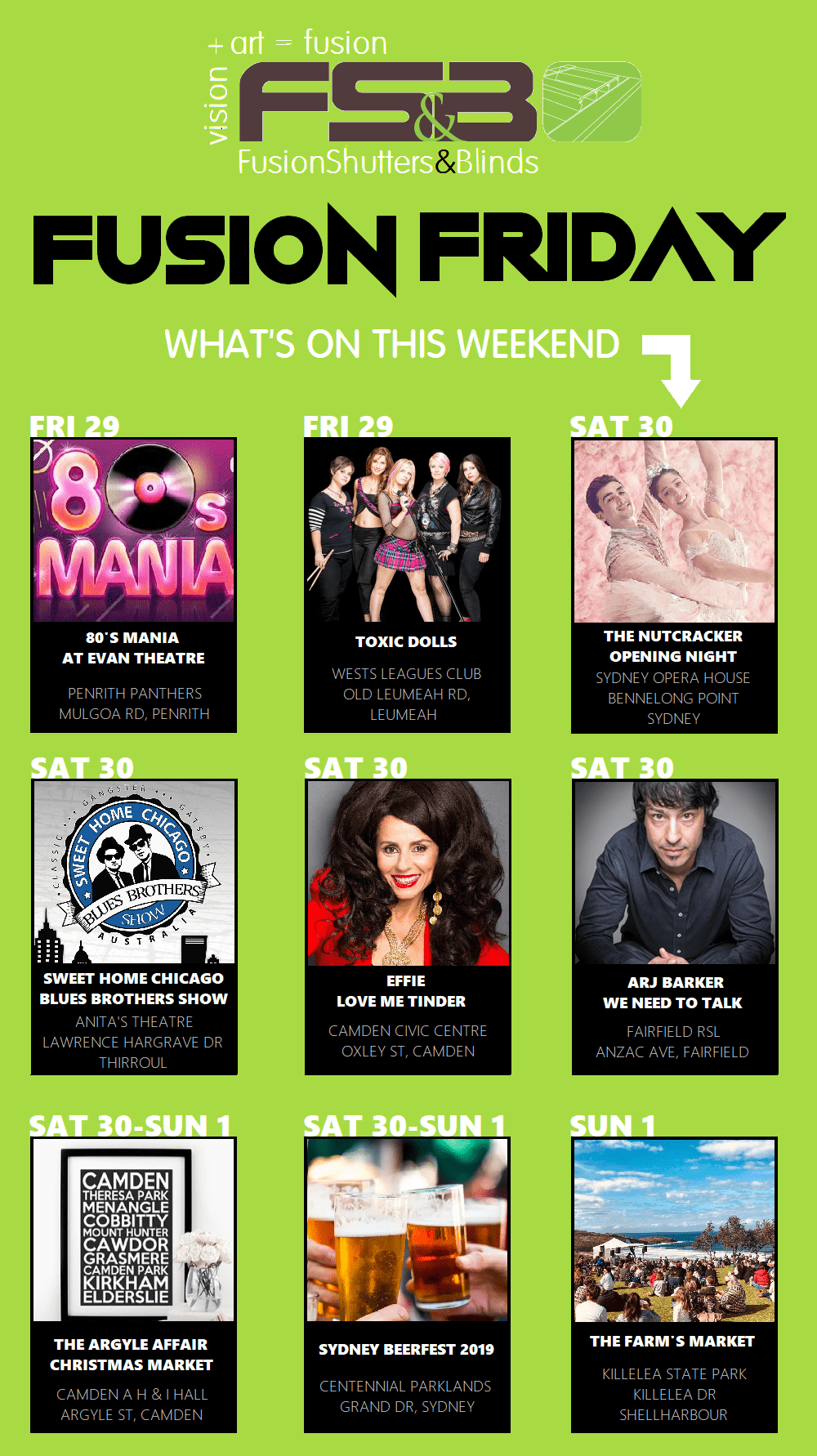 EVAN Theatre 
Mulgoa Rd, Penrith
Abstract Entertainment is proud to present five of the best 80s acts coming to the Penrith Panthers!
The Kings of Wishful Thinking will lead an awesome line up of 80's artists touring together in a show loaded with enough hits to satisfy even the most radical party goers. Joining Go West will be Pseudo Echo, A Flock of Seagulls, The Cutting Crew and Wang Chung in what promises to be the 80's night of the year!
Party the night away to hits including 'I Just Died In Your Arms Tonight', 'We Close Our Eyes', 'Funky Town', 'I Ran' and 'Everybody Have Fun Tonight'.
Spike your hair, find your leg warmers, parachute pants and be ready rock out to the biggest hits by some of the most popular artists of the 80's.
Tickets from $86.00
Show starts 8pm
Camden CBD
Argyle St, Camden
Finding love in this day and age is not easy. Keeping it is much harder. The urge to swipe left or right or to scratch that 7-year itch (or only 7-months, in Effie's case) is hard to resist even with the greatest of will-powers.
Effie holds up a mirror to the complexities of finding love as only she can. Who isn't on Tinder? How can we humans claim to be evolved and yet still have such animal urges? Is it possible to be smokin' hot and hit upon every day and still stay faithful?
Effie has personal advice for such modern-day dilemma's.
Don't miss your chance to laugh, re-think and see this Logie Award Winning living legend up close and very personals.
Tickets from $45.00
Doors open 8pm
Killalea State Park
Killalea Dr, Shellharbour
More than just a market, located in one of the most picturesque spots on the South Coast
With over 90 stalls stocked with the latest fashions, a huge range of local producers, sweets, brewers, artisans, florists AND food…plus everything else in between! 
Bring the family and make a day of it – with plenty of grass for the kids to play all that's left to do is sit back, relax and enjoy the live music and spectacular views..
** NO DOGS due to State Park Rules **
Free entry
10am til 3pm