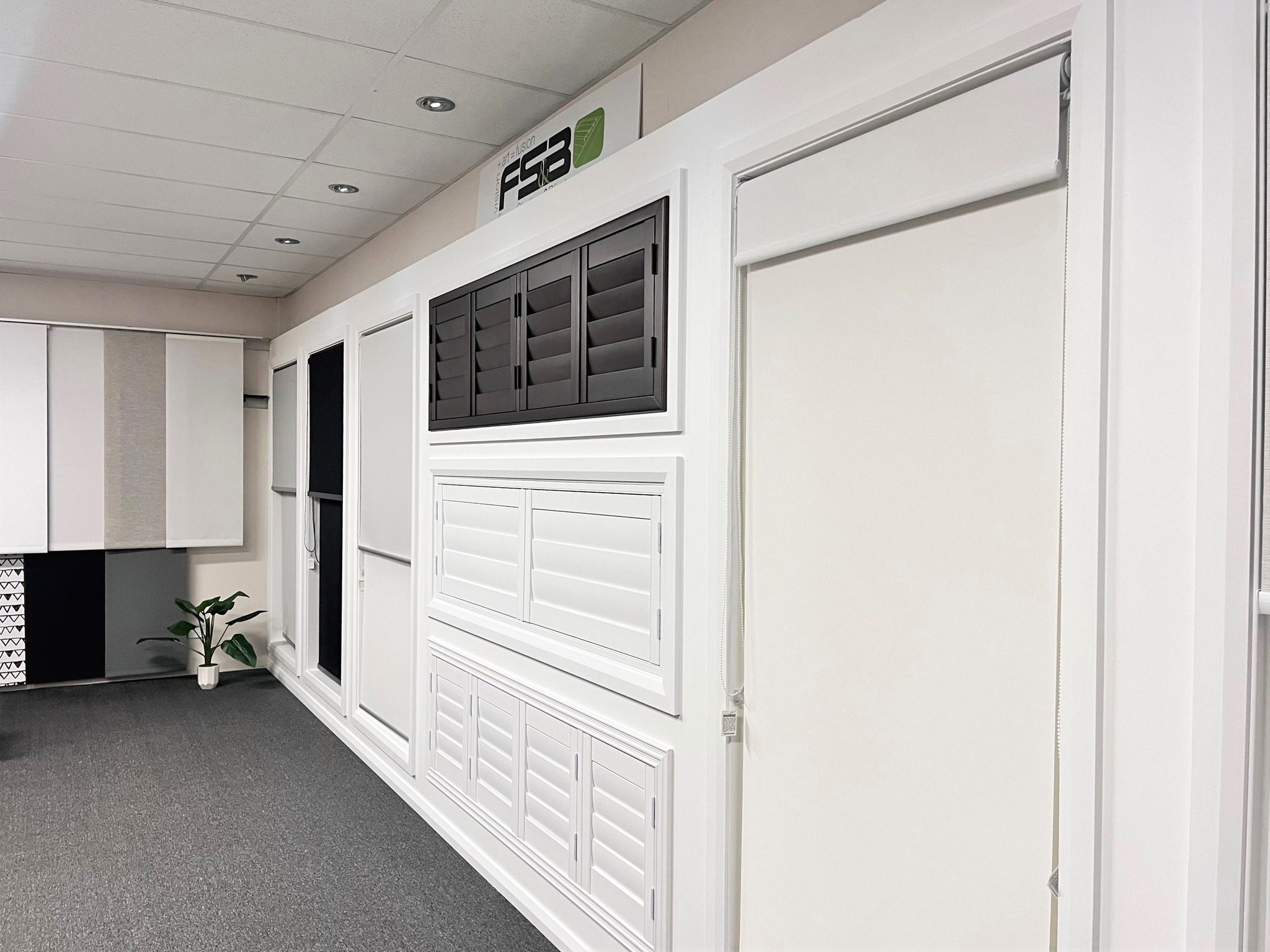 Blinds vs. Shutters: Which is the Better Choice for Your Home?
When it comes to window treatments, we're seeing more and more homeowners in the growing Macarthur, Wollondilly and Illawarra areas facing the dilemma of choosing between blinds and shutters. Both options offer unique benefits, and the best choice depends on your specific needs and preferences.
Blinds: The Flexible and Cost-Effective Solution
Blinds are known for their flexibility and affordability. They come in a wide range of materials and styles, including Roller, Panel, Vertical, Honeycomb, Roman and our signature Illusion and Sheer elegance blinds, allowing you to easily match them with your home's decor and the area you wish to cover. If light control is a top priority, blinds are an excellent choice. They provide varying levels of light filtration, from sheer to blackout, catering to different needs- whether it's setting the mood for a movie night or ensuring a restful sleep in the bedroom.
Shutters: Timeless Elegance and Durability
Shutters, on the other hand, are often celebrated for their timeless elegance and durability. Plantation shutters, whether it be in Polymer, Basswood or Wildwood, add a classic touch to modern homes, enhancing both aesthetics and functionality. They are particularly praised for their light control and privacy features. Basswood plantation shutters are noted for being both functional and sustainable, making them a long-lasting investment for your home.
Choosing the Right Option for Your Home
he decision between blinds and shutters ultimately boils down to your individual requirements:
Both blinds and shutters have their merits, and the best choice varies based on personal preference, budget, and the specific needs of your space. Whether it's the flexible functionality of blinds or the classic durability of shutters, your choice should align with the overall ambiance and requirements of your home. Remember, the right window treatment can transform the feel of a room, so choose wisely! Still unsure? Why not visit our friendly team at our Smeaton Grange showroom, conveniently located in Sydney's South West. We can discuss your needs, budget and aesthetic preferences to tailor a solution that's right for your home.