Allure Polymer Shutters unique manufacturing process allows for the best shutter performance. Housing an aluminium core that provides increased strength and durability, these blades won't crack, split, chip or warp.  
Allure Polymer Shutters have the aesthetic appearance of real wood, they're fire retardant and are made from a solid, non-toxic, recyclable material.
Best of all, our Allure Poly shutters are water resistant, meaning they will not only transform your living areas, but your bathroom and kitchen too!
Custom designed and manufactured
Available hinged, channelled, folding, sliding or special shape
63mm, 89mm or 114mm louvres
Aluminium core for increased strength and durability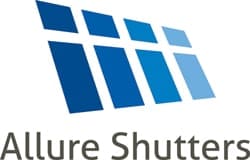 Wild Wood
With a distinct texture and eye-catching grain, Wildwood is the perfect statement shutter. This range is highly versatile in its style, creating a rustic warmth to a traditional rural home, or a Hamptons vibe to a coastal abode. Best of all, Wildwood Shutters are fitting for all living spaces including bedrooms, lounge and dining rooms.
Call for a Free Measure & Quote
Use our form to estimate the initial cost of window furnishings
Call Now: 1300-033-303

2/10 Gallipoli Street,
Smeaton Grange 2567
Mon – Thurs: 9am to 5pm
Friday: 9am to 4pm
Saturday: 9am to 1pm