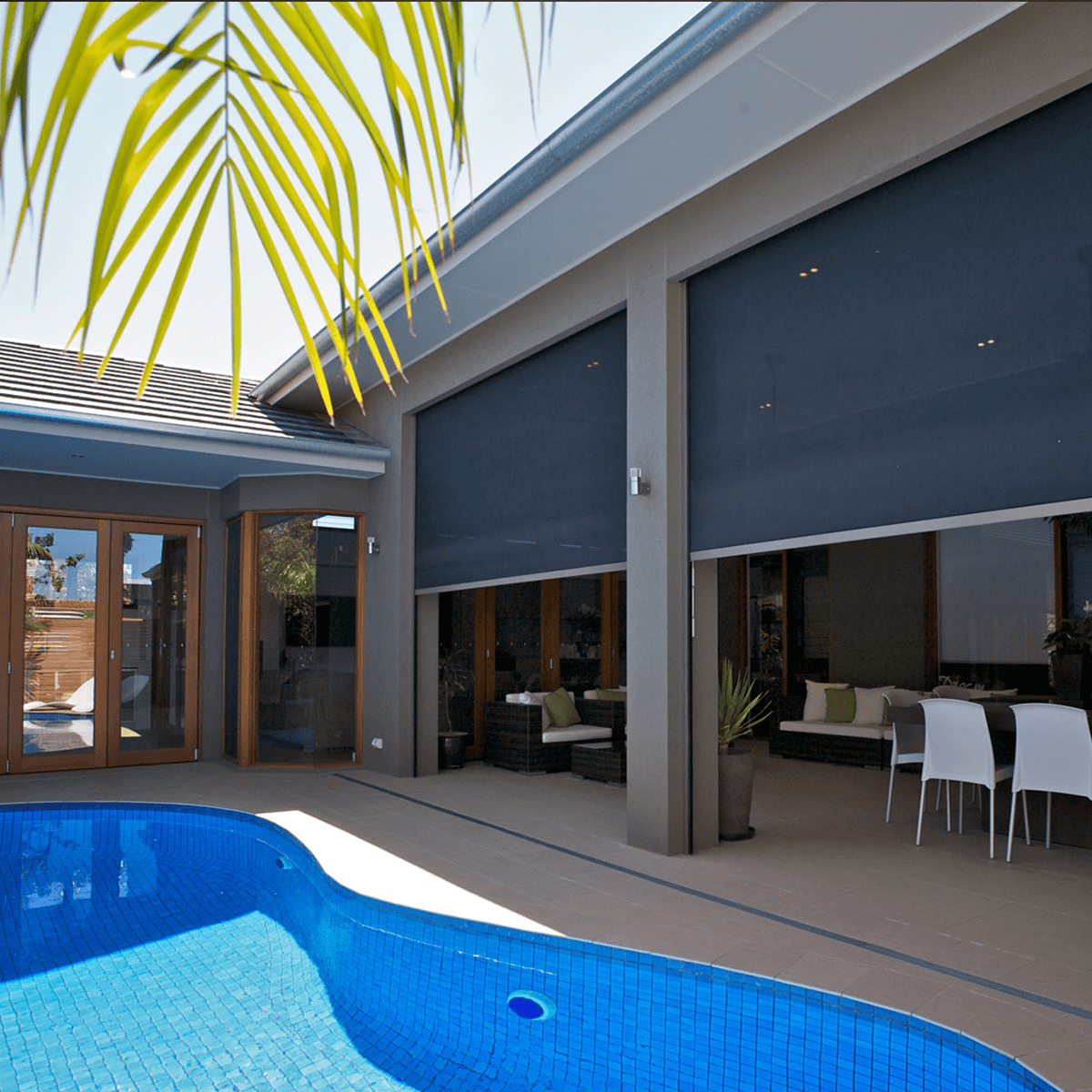 Enhance your Outdoor Living with Zipscreen
When the weather starts heating up, we all begin to think about spending more time outdoors enjoying the balmy days and nights. One way to enhance your enjoyment outdoors is by adding outdoor blinds to your alfresco, patio, balcony or other outdoor living area for a bit of extra protection from the elements and insects. With Zipscreen outdoor blinds, this is made possible and is becoming a popular choice to extend on the home without the hassle of a full-scale renovation. So, what's the Zipscreen difference?
Designed and Tested in Australia
You wouldn't be in Australia if you weren't swatting flies in the heat of a summer's day whilst (trying) to enjoy a beverage on your back deck. But gone are those days of sharing the great outdoors in discomfort with your buzzing mates. With the addition of Zipscreen you can enjoy the many benefits, including;
Wind and Insect Resistance – Love the outdoors in all seasons but hate those pesky breezes? Zipscreen blinds can help protect those slightly windy areas around your home, meaning you can still get your daily dose of fresh air in comfort. And when totally enclosing the area you can wave bye-bye to flies and mozzies.
Coastal Approved – Manufactured with high-grade aluminium parts meaning less chance for corrosion and rust, Zipscreen are perfect for use at homes in the beachside areas like Wollongong, Shellharbour, Bulli and other surrounding suburbs of the Illawarra, leaving you rest assured of their durability and integrity.
Sun/UV Protection – Zipscreen Outdoor Blinds block up to 90% of unwanted heat when the shades are down, meaning you can control the energy efficiency of your home in the summer. Choose your setting – up or down- depending on how much sun you'd like in your area. The materials available also offer anti-glare benefits- leave the sunnies inside!
Privacy – Smaller backyards in the new housing estates of Oran Park, Gledswood Hills, Spring Farm and Elderslie means neighbours in closer proximity. You can up your privacy levels when you're outside by installing Zipscreen blinds on the perimeter of your outdoor entertaining area or on your windows, without compromising your view.
Patented High-Class Technology
With 30 years of history and a signature no-gap finish, Zipscreen can ensure the perfect seal and complete protection in your outdoor area. Zipscreen is home to an Australian design team based in Melbourne who are the masterminds behind the high-tech design including their signature zip side retention system 'z-LOCK' which securely fastens the fabric in position creating a strong, streamlined finish. You won't find this innovation anywhere else and is available in all Zipscreen systems, including;
Zipscreen- The original screening solution for enclosing Alfresco's and covering office windows.
Zipscreen Extreme – For wider screen coverage upto 7m with larger and more robust componentry.
Veue Channel Guide – Utilises a two-piece channel for easy installation with clip fixings.
Veue Straight Drop – An entry-level outdoor shading solution suitable for sliding windows and doorways, undercover areas or outdoor areas.
Veue Wire Guide – A discreet cable guided solution, great for floor to ceiling applications.
Veue Pivot Arm – Using a spring-loaded arm, these are ideal for awning windows on first or second story levels, keeping them shaded without completely covering the window.
Zipscreen outdoor blinds are available in Manual or Motorised options. If you opt for the manual option, you can control your Zipscreens with a cost-effective spring or crank solution, or simply open or close by hand using the weight bar or by winding the detachable crank handle. Alternatively, for a little more luxury you might decide to go with the motorised option, allowing you to control your blinds with the simple touch of a button via remote, or handsfree using voice control.
With fabric options from total shade or light filtering, and popular colours you find in the Colorbond range, there is a solution waiting to be customised for whatever your needs, lifestyle and budget. If you would like to explore our Zipscreen range in further detail, get in touch with our team today. Our Showroom is conveniently located at Smeaton Grange in Sydney's South West, or we can arrange an on-site visit at your home for a free measure and quote.