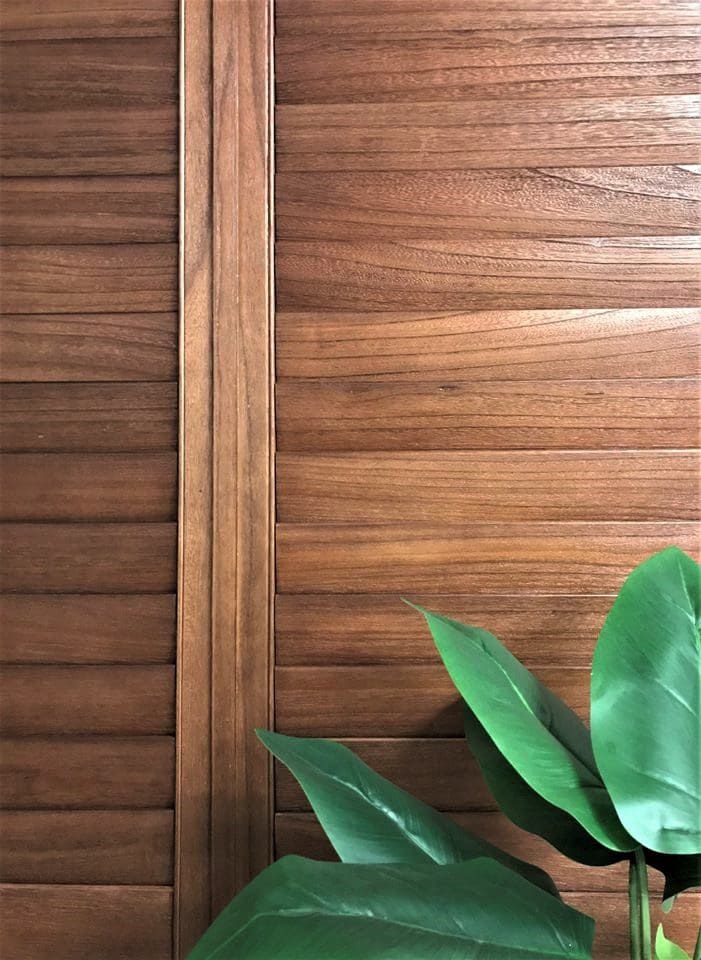 Everyone is talking about Wildwood Shutters
New to this latest innovation? If you're after a statement shutter then you need to know all about Allure Wildwood Shutters – our newest range of plantation shutters. With a distinct texture and eye-catching wood grain, this range is highly versatile in its style creating a rustic warmth to a traditional rural home, or a Hamptons vibe to a coastal abode. Best of all, Wildwood Shutters are fitting for all living spaces including bedrooms, lounge and dining rooms. In this article we will outline just a few of our favourite things about Wildwood Shutters.
Unique & Customisable
Quite possibly the most alluring (pun intended) aspect of this range of plantation shutters is their unique appearance. Gone are the days where standard flat colours and textures are the go-to selection, and with the Hamptons Style home and decor trend not going anywhere anytime soon, they are the perfect option if you want to add that extra touch of sophistication and detail with the subtle wood-grain appearance. With 11 standard paints, the choice of 63mm or 89mm louvres, and the availability in hinged, channelled, folding, sliding or raked, there are options to suit every need and requirement.
Functionality & Durability
With the ability to fully or partially open the louvres, you can control the amount of light that comes through the room. In the Winter, let the sun and the warmth shine in, and in the Summer? When fully closed, Allure Shutters provide protection from the elements including the sun's heat and glare, insulating rooms by providing an extra layer of protection to your windows or doors. As a result, Allure Shutters may help to reduce your energy costs, helping to level extreme temperatures. All Allure Shutters are custom made and delivered within 8 weeks, and come with a 3 year warranty, so you can be rest assured the product you're receiving is made to order and will stand the test of time.
Renewable Resource
That's right, you can do your bit for the environment when you select this shutter range. Allure Wildwood Shutters are amongst the straightest of hardwood, so not only do they look amazing, you can sleep easy knowing your stylish window treatments are a good choice for future generations.
Like what you read but want to see more? Check out the recent photos below from some of our installations in homes around the Macarthur and Illawarra areas – our clients are delighted with the unique end result and we're sure you will be too. We recommend you drop into our showroom sometime, conveniently located in Smeaton Grange in Sydney's South West where you can learn more about this shutter range that is growing in popularity and view the unique material for yourself!