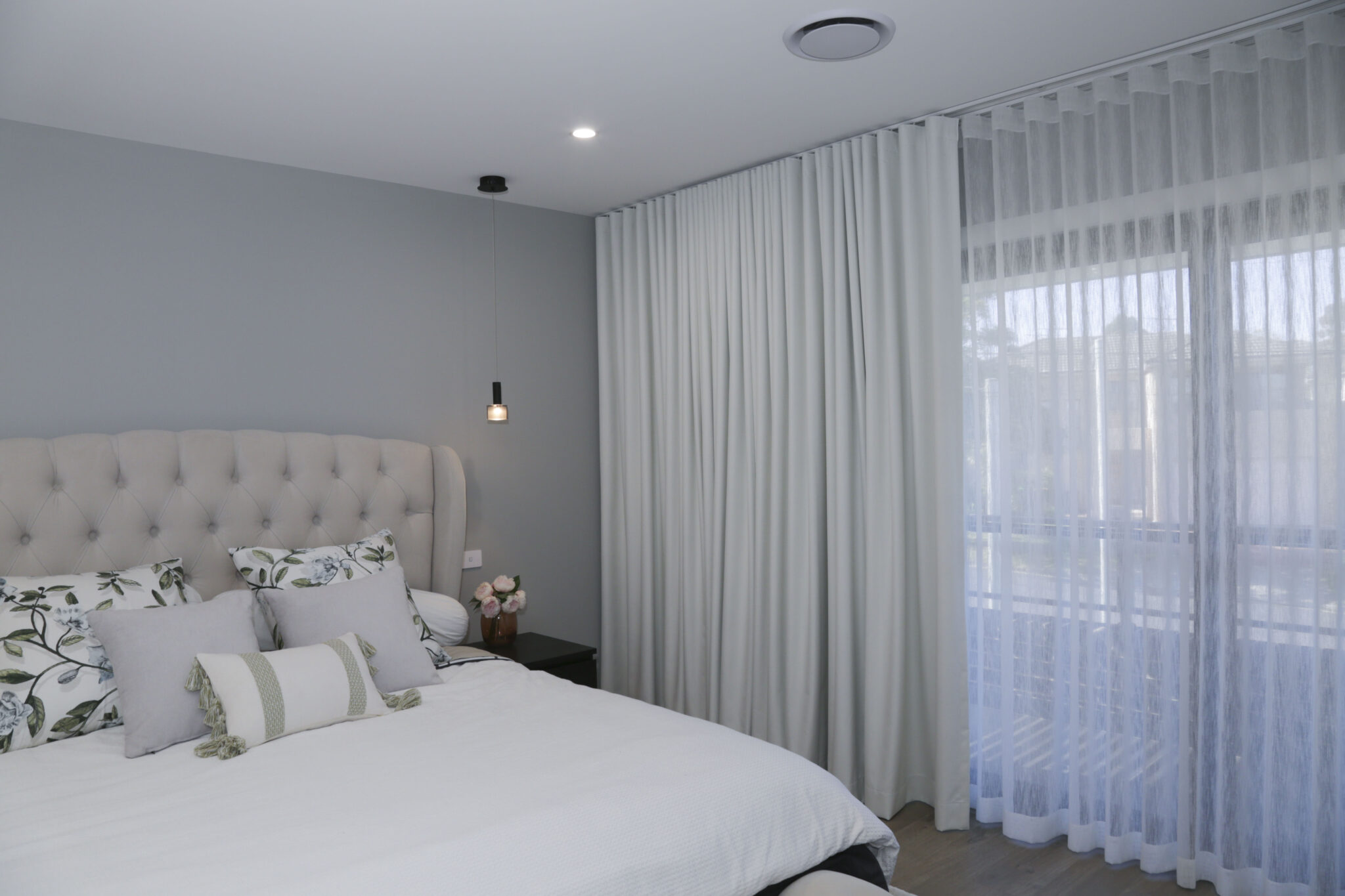 What Blinds Do I Choose to Block Out the Most Light?
When it comes to creating a serene and comfortable environment in your home, one of the primary considerations is light control. Whether you're aiming for a restful sleep in the bedroom, setting the mood for a movie night in the living room, or simply wanting to reduce glare in your study, the right window treatment can make all the difference. At Fusion Shutters and Blinds, we understand the diverse needs of homeowners in the Greater Western Sydney and Illawarra areas. Drawing inspiration from our extensive range of solutions, let's delve into the best products to block out the most light.
1. Honeycomb Blinds:
One of the standout features of Honeycomb Blinds is their ability to sit flush against the window reveal, leaving a minimal light gap. This design ensures maximum light blockage, making them an excellent choice for bedrooms or any space where darkness is desired. Moreover, the availability of a foil lining inside the cell further enhances their light-blocking and temperature control capabilities, ensuring a peaceful environment regardless of the time of day.
2. Roller Blinds:
Roller Blinds are not only stylish but also highly functional, with an expansive range of colours, textures, pelmets, chains and bottom rails – the combinations are almost endless! For those seeking complete darkness, the fully cassetted roller blinds are a perfect choice. Equipped with a top cassette, bottom bar, and side channels around the fabric, they ensure no light seeps through, creating a pitch-black ambiance.
3. Allure Nightfall:
Marrying the elegance of plantation shutters with the functionality of honeycomb blinds, Allure Nightfall is a unique offering. The Honeycomb blind can be moved up and out of the way for a clear view or brought down for maximum light blockage, whilst still offering the aesthetics so highly sought after with Plantation shutters. This versatility, combined with its aesthetic appeal, makes it a favorite among homeowners.
4. Curtains:
A timeless choice, curtains have graced homes for decades, providing both style and functionality. To achieve maximum light blockage, consider adding a thick block out lining to the back of the fabric. Moreover, facing the curtain to sit above and to the sides of the opening, rather than inside the window, can further enhance its light-blocking properties.
While each product has its unique features and benefits, the choice ultimately depends on your specific needs and aesthetic preferences. At Fusion Shutters and Blinds, we're committed to helping you find the perfect solution. Visit our showroom in Sydney's growing South West Macarthur area at Smeaton Grange, and our team will be delighted to assist you in making an informed decision.