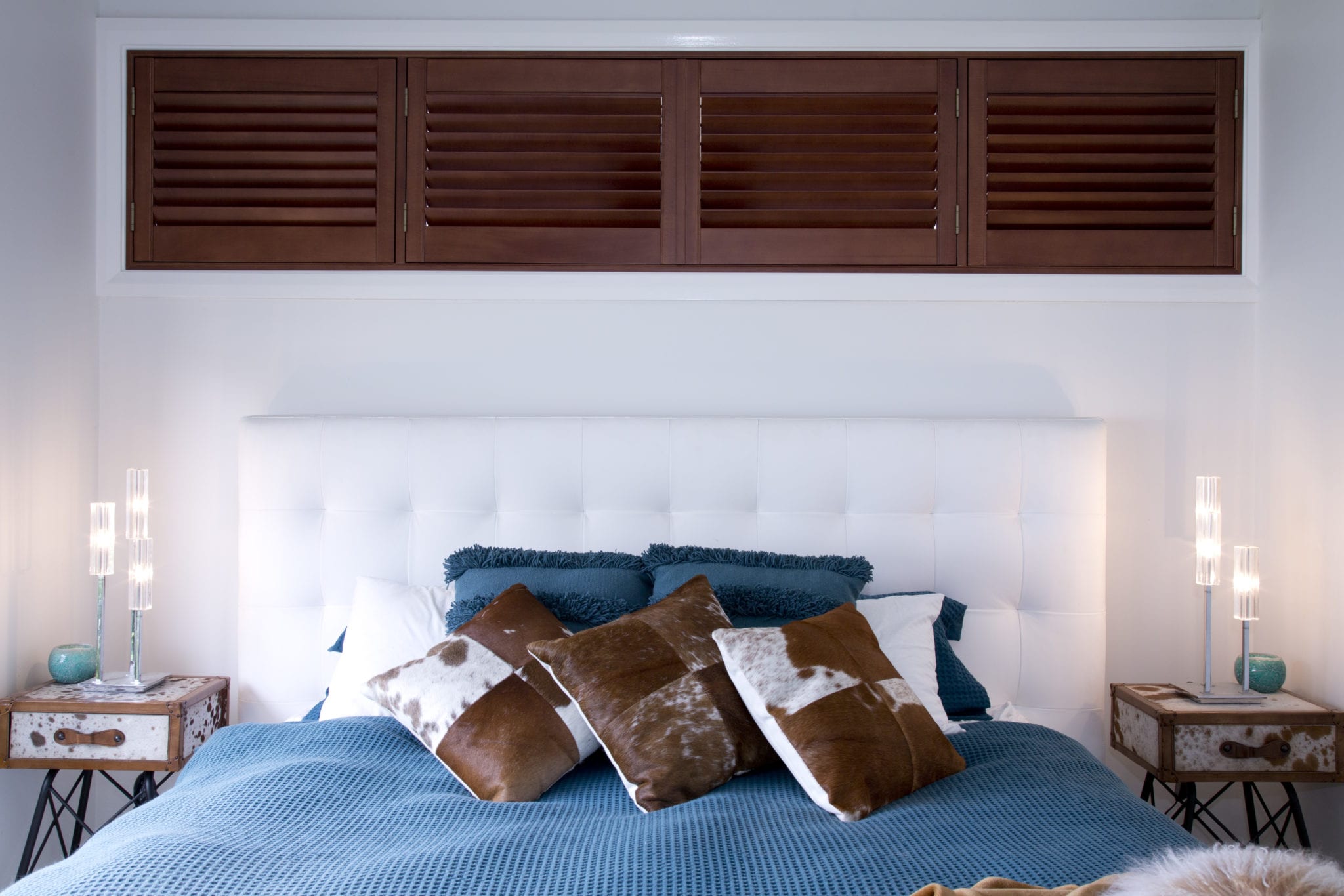 Why Basswood Plantation Shutters are a timeless, functional and sustainable choice
When it comes to enhancing the aesthetics and functionality of your home, window treatments play a crucial role. Among the various options available, plantation shutters remain an incredibly popular choice among homeowners, with Basswood Shutters a standout for those seeking a perfect blend of elegance, durability, versatility, and sustainability. With a myriad of colours, styles, and features, along with their FSC Accreditation – meaning the timbers used are grown, milled, and manufactured in an environmentally friendly manner – these shutters have been capturing the hearts of homeowners, elevating their living spaces to a whole new level. In this article, we will explore the many reasons why Basswood Shutters are loved by homeowners, and how they can transform your home into a stylish sanctuary.
A Wide Array of Colours and Finishes
One of the most appealing aspects of Basswood Shutters is the extensive range of colours and finishes they offer. With 14 stunning stained colours, including; French Oak, Bright Cherry, New Ebony, Paprika, Red Mahogany, Old Teak, Coffee Bean, Black Walnut, Jet Black, Rich Walnut, Desert, Chestnut, Bloodwood and Golden Rod, and 12 elegant paint colours, including; White, Ice White, Ghost White, Hog Bristle ¼, Hog Bristle, Lily White, Silk White, Vanilla, Winter White, Stone, Mistral, and Black, you can effortlessly find the perfect hue to complement your home's interior decor. Additionally, the option for custom paints allows you to match any specific colour card provided, ensuring your shutters perfectly match your desired aesthetic.
Versatility in Design and Functionality
Basswood Shutters come in various configurations, making them suitable for every window style and shape. Whether you require regular hinged shutters, fixed panels, folding or sliding designs, raked or arched shapes, these shutters can be tailored to fit your requirements seamlessly. Furthermore, the availability of standard and decorative frame types allows you to add a touch of sophistication to your windows. Whether you have a modern or classic home design, Basswood Shutters effortlessly blend in, adding a touch of elegance to any interior. Their timeless appeal makes them a versatile choice that can adapt to evolving design trends.
Sustainable and Eco-Friendly
As conscious homeowners, choosing eco-friendly products becomes imperative. Basswood Shutters are a standout in this regard, being FSC accredited. Our Allure Basswood and Wildwood plantation shutters are all made from timbers grown in sustainable forests and are also accredited by the well-regarded Forest Stewardship Council (FSC) – an international not for profit, multi-stakeholder organisation established in 1993 to promote responsible management of the world's forests. This ensures that our timbers are grown, milled, and manufactured in an environmentally friendly manner.
All our timber plantation shutters are real. They are solid hardwood, 100% organic and therefore
recyclable, so earth friendly. By installing these shutters, you not only enhance your home's beauty but also contribute to a greener planet.
A Straight and True Hardwood
Basswood is known for its durability and exceptional aesthetic qualities. These shutters are crafted from high-quality Basswood, providing strength and stability. The smooth sanding process ensures a flawless finish, while the lightweight and odorless nature of the wood make these shutters a practical and comfortable choice for any living space. Energy Efficiency and Insulation Basswood Shutters act as a natural insulation barrier, helping to regulate indoor temperatures and reducing energy consumption. During harsh summers and chilly winters, these shutters provide an additional layer of protection, keeping your home comfortable and energy-efficient all year round.
Low Maintenance and Longevity
Unlike other window treatments, Basswood Plantation Shutters are remarkably low maintenance. They are easily cleaned and dusted, ensuring they retain their beauty and functionality for years to come. And with a 5-year warranty, you can have peace of mind knowing that your investment is protected.
Why not come and view them for yourself in our Showroom? Conveniently located in Smeaton Grange which is in Sydney's Southwest, right by the growing suburbs of Narellan, Oran Park, Gledswood Hills and Cobbitty. Our team will be on hand ready to discuss your requirements. Basswood Shutters truly are a delightful addition to any home, offering a perfect combination of beauty, durability, and functionality, with their FSC Accreditation an added peace of mind knowing you're choosing a sustainable product. With an array of colours, styles, and customisation options, these shutters cater to every homeowner's unique taste and requirements. Enhance the charm of your living spaces, create an energy-efficient environment, and embrace the sustainable beauty of Basswood Shutters, which will undoubtedly elevate your home to new heights of elegance and comfort.