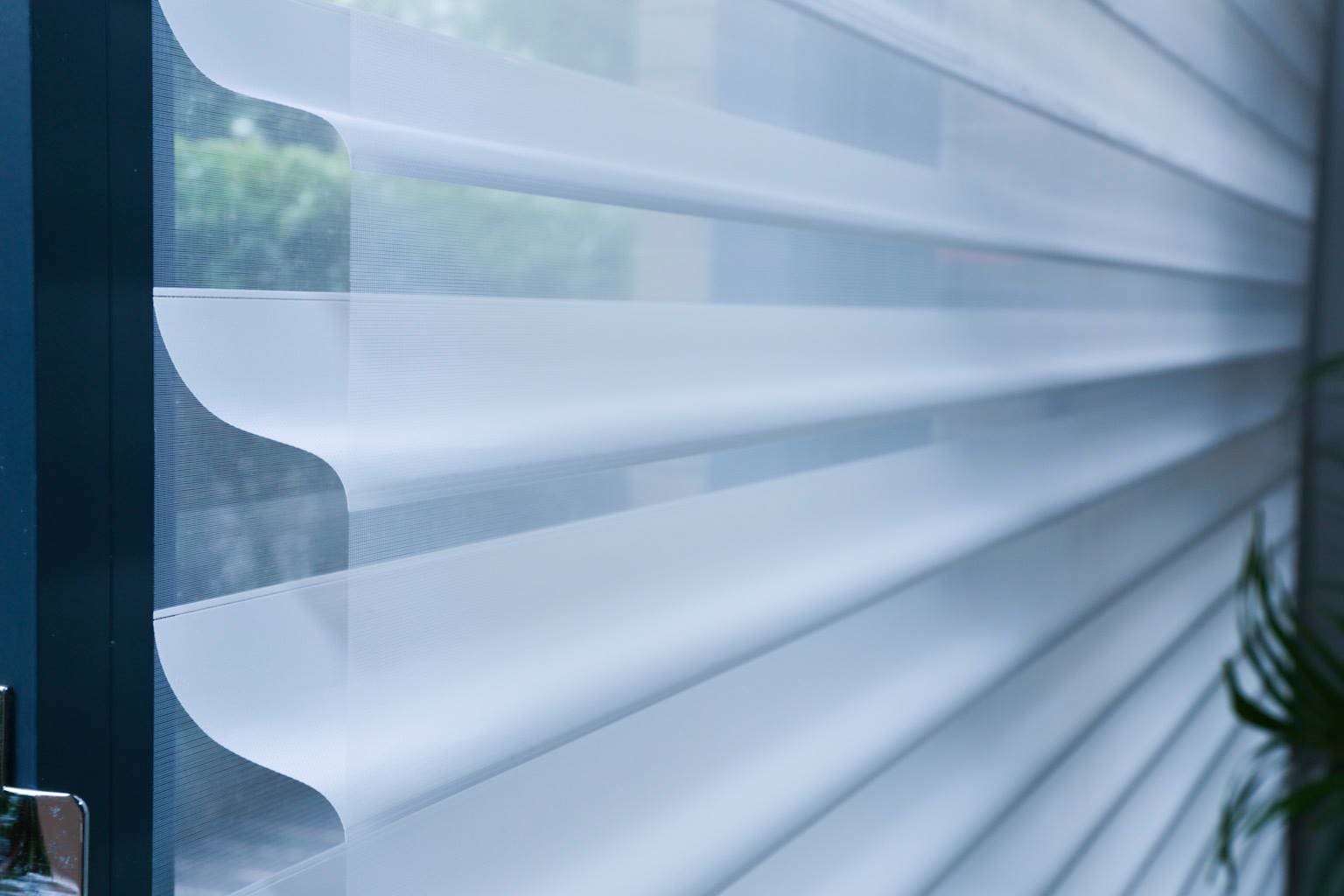 Why Homeowners are Loving Illusion Blinds
Window treatments are an essential part of any home's design, and with so many options available, it can be challenging to choose the right one for your space. One innovative and versatile solution is Fusion's Illusion Blinds – a custom type of window covering that combines style, functionality, and energy efficiency. In this article, we'll explore what makes these unique, their key features and benefits, and how they can transform your home's aesthetic and comfort.
What are Illusion Blinds?
Illusion Blinds are a cutting-edge window treatment that combines the elegance of sheer fabric with the practicality of a lightweight blind- it's a bit like getting two blinds in one! These blinds create a stunning visual effect by integrating two layers of fabric – a lightweight opaque material and an additional sheer layer. This design allows you to control the amount of light and privacy in your space when closing off the opaque layer, while also providing the option of a beautiful, diffused glow to brighten your room when in the open position. For a more detailed look at how this unique product works, check out the gallery below of some recent installations we've completed in some homes around Macarthur area.
Key Features of Illusion Blinds
Customisable Pleat Sizes – These blinds are available in various pleat sizes, including 50mm and 75mm, allowing you to select the perfect size that complements your window and room design.
Cord Control, Cassette, and Bottom Rail Options – To ensure a seamless and cohesive look, Illusion Blinds offer three colour options for the cord control, cassette, and bottom rail. This customisation allows you to match the hardware to your chosen fabric, creating a polished and sophisticated appearance.
Motorisation – For added convenience and a touch of luxury, Illusion Blinds can also be motorised. This feature enables you to control your blinds effortlessly with a remote or smartphone app, making it easy to adjust the light and privacy levels in your space without the need for manual operation.
The Benefits of Illusion Blinds
So you see, Illusion Blinds are an innovative and stylish window treatment option that offers a perfect blend of form and function. With their unique design, customisation options, and energy-efficient features, these blinds are an excellent choice for homeowners seeking a versatile and elegant window covering solution. Transform your home with the beauty and practicality of Illusion Blinds and experience the difference for yourself. For an obligation free quote or to check out the product in action, contact our friendly team or visit our showroom conveniently located at Smeaton Grange in Sydney's South West.