GRANDEUR IN GRASMERE
PART ONE – EXTERIOR
GRASMERE, NSW
Surrounding Suburbs: Ellis Lane, Camden, Brownlow Hill, Cawdor
Elderslie, Cobbitty, Camden South, Mount Hunter, Kirkham, Narellan, Mount Hunter
ALL CLASS
This project set in the perfect surrounds of Grasmere is one of the largest complete home overhauls we have ever done. For the exterior of the home, the customer opted for the ever popular Zip Screen. Four in total, in colour Monument. The 4 outdoor blinds perfectly encase the outdoor entertaining space containing jacuzzi, bar and lounge area. With the ability to be closed to the ground, or rolled out of sight, the Zipscreen gives you opportunity to control the privacy and sunshine allowed into the space. 
The Zipscreen is available in a huge range of colours for both hardwares and the mesh fabric. These outdoor blinds were motorised, however other options include, crank handle or spring loaded.
These customers in Grasmere were a pleasure to deal with, from the initial consultation, to showroom appointments, through to the final "tools down" on site at their property.
Be sure to check out the interior of this Grasmere Property in our following Project post!
We provide and install customised Zipscreens in Sydney, the Southern Highlands and the Illawarra regions.
Fusion Shutters & Blinds offer free in-home measure & quotes.
We pride ourselves on great customer service, superior products and affordability!
Be sure to contact us today on 1300 033 303 or enquire online.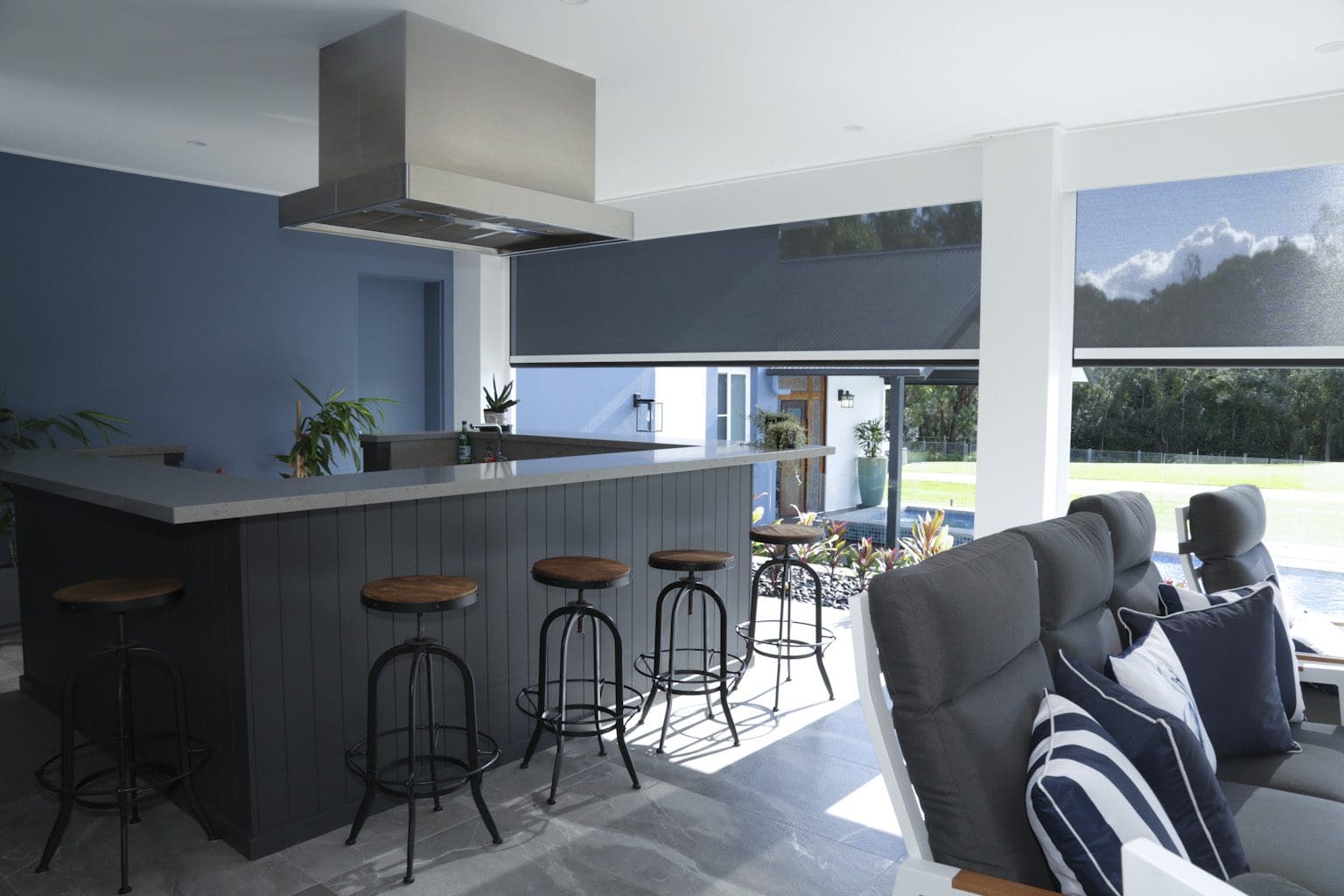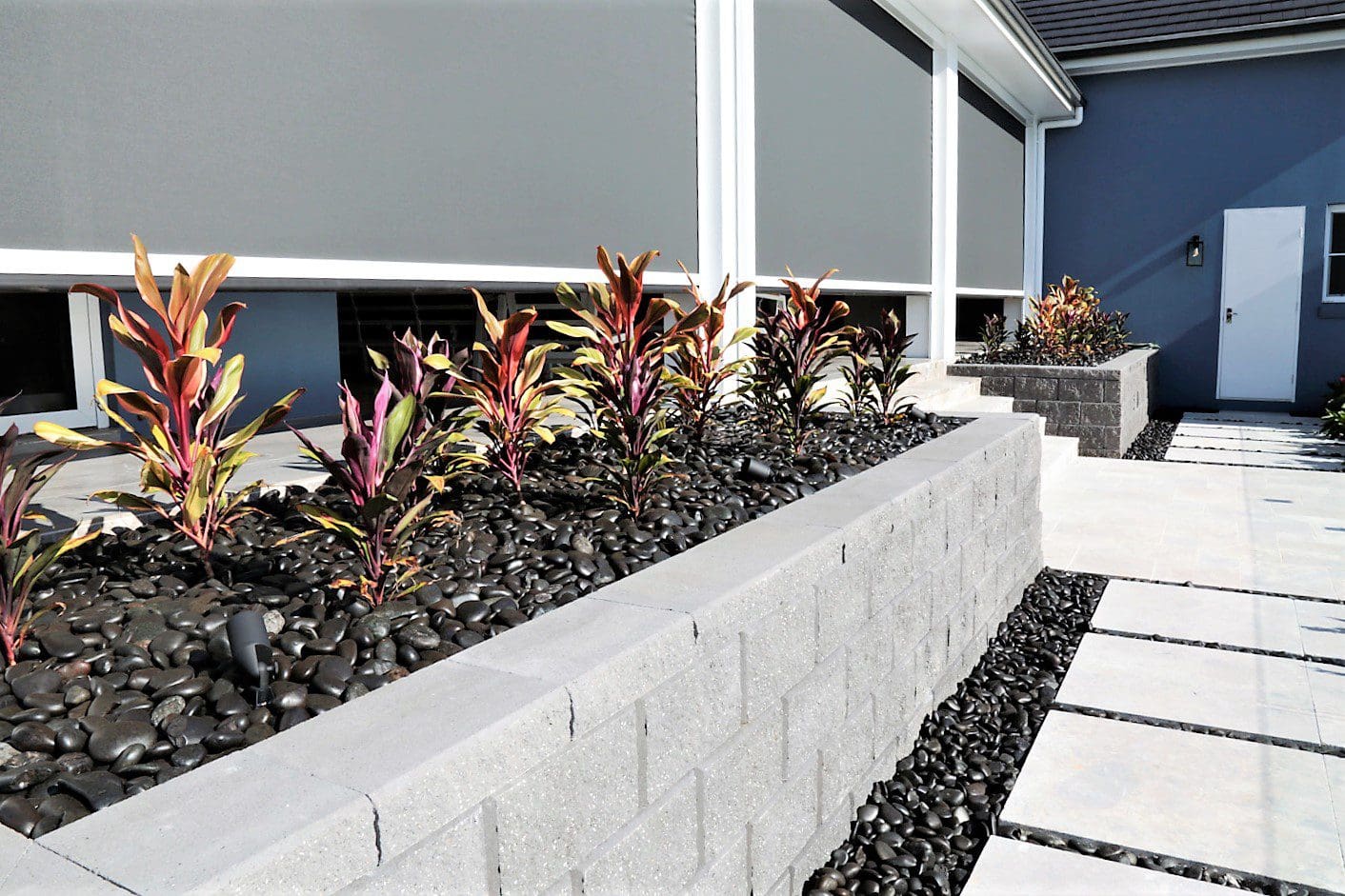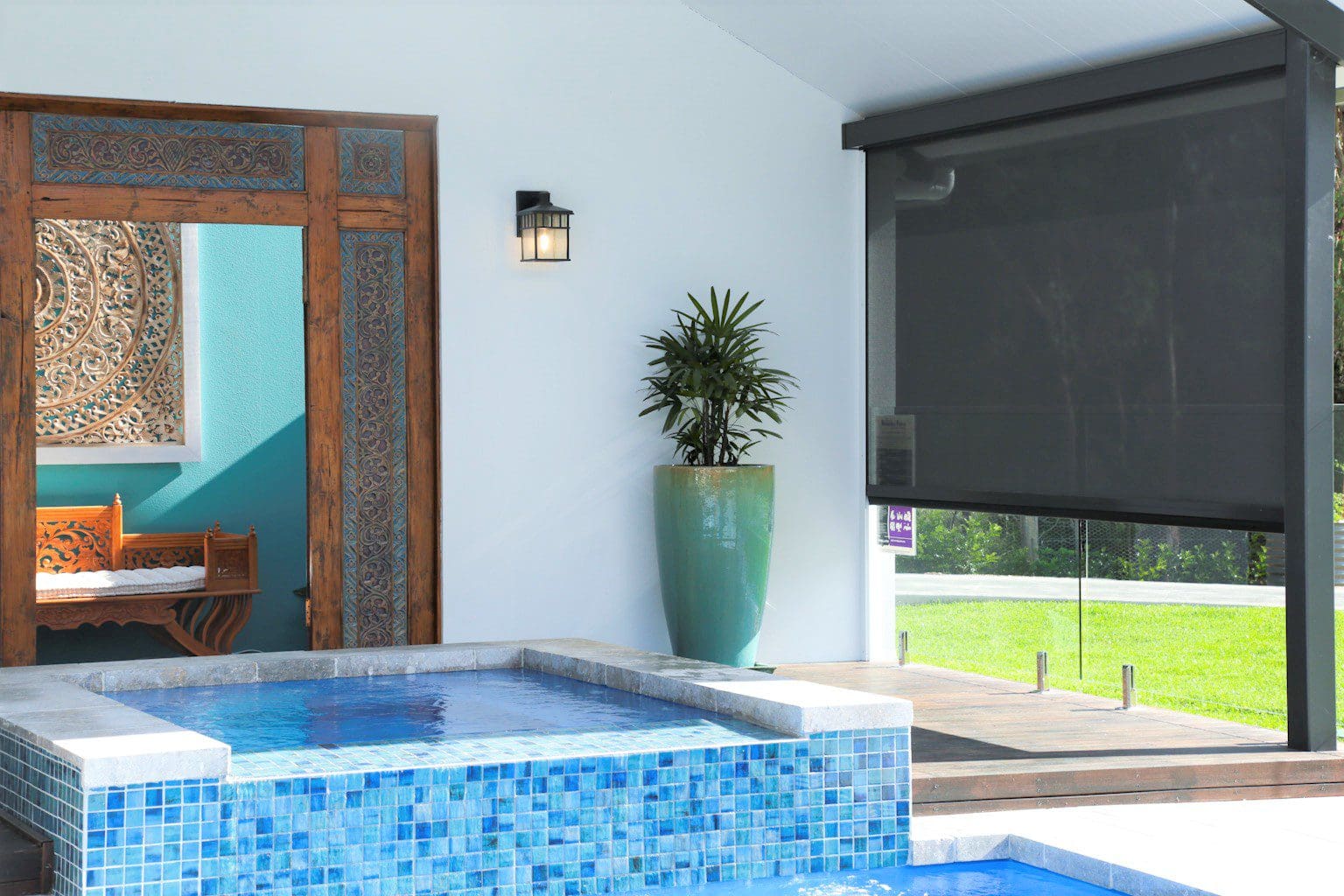 More About Zipscreens
Zipscreens are an innovative solution for outdoor spaces, offering both style and functionality. These unique outdoor blinds, known as zipscreens, provide homeowners with the ability to control their outdoor environment, offering protection from the elements and enhancing privacy. With their sleek design and advanced technology, zipscreens can seamlessly integrate into any architectural style, enhancing the aesthetic appeal of your outdoor space. Not only do zipscreens offer practical benefits, but they also contribute to energy efficiency by providing shade and reducing heat transfer. Whether you're looking to create a comfortable outdoor living space or improve your home's energy efficiency, zipscreens are a superior choice. Remember, when it comes to outdoor blinds, zipscreens offer a blend of elegance, versatility, and practicality that is hard to match.
2/10 Gallipoli Street,
Smeaton Grange 2567
Mon – Thurs: 9am to 5pm
Friday: 9am to 4pm
Saturday: 9am to 1pm