SOUTH COAST RENO
KIAMA DOWNS, NSW
Surrounding Suburbs: Minnamurra, Bombo, Dunmore, Shell Cove, Jamberoo,
Shell Cove, Albion Park, Calderwood, Curramore, Werri Beach
COMPLETE BEACHSIDE RE-DO
Nestled in the picturesque Kiama Downs on the South Coast, our customers found their dream home a few years back. This region, known for its stunning coastal views and serene vibes, inspired them to create a beachside sanctuary. Over the past couple of years, they've dedicated countless days, weeks, and months to meticulously renovate their beachside abode, infusing it with the essence of the South Coast.
Their renovation journey saw the introduction of new flooring, fresh paint, exquisitely selected furniture pieces, and a comprehensive kitchen transformation. And to elevate the overall aesthetic, they chose a vast array of new blinds and shutters from Fusion Shutters & Blinds, a trusted name in the region.
The luxurious sheer curtain in Hoad fabric, Mondo/White, became their choice for the sliding door. This addition transformed their indoor family area, making it feel instantly welcoming and cosy, reminiscent of the warm South Coast evenings.
For the other living spaces and bedrooms, Allure Plantation Shutters were the preferred choice. The 89mm blades in a pristine white hue encapsulate that coastal cool vibe, synonymous with South Coast living.
Venturing outdoors, the customer's discerning eye chose a white Aluminium plantation shutter, harmonising with the polymer used indoors. Given the South Coast's varying weather conditions, Aluminium shutters are ideal for outdoor spaces. They stand resilient against the elements and are a breeze to maintain. This choice reflects the Australian ethos, where the outdoors is as cherished as the indoors, especially in the beautiful South Coast region.
We install all of the above featured products in all corners of Sydney and the Illawarra.
Fusion Shutters & Blinds offer free in-home measure & quotes.
We pride ourselves on great customer service, superior products and affordability!
Be sure to contact us today on 1300 033 303 or enquire online.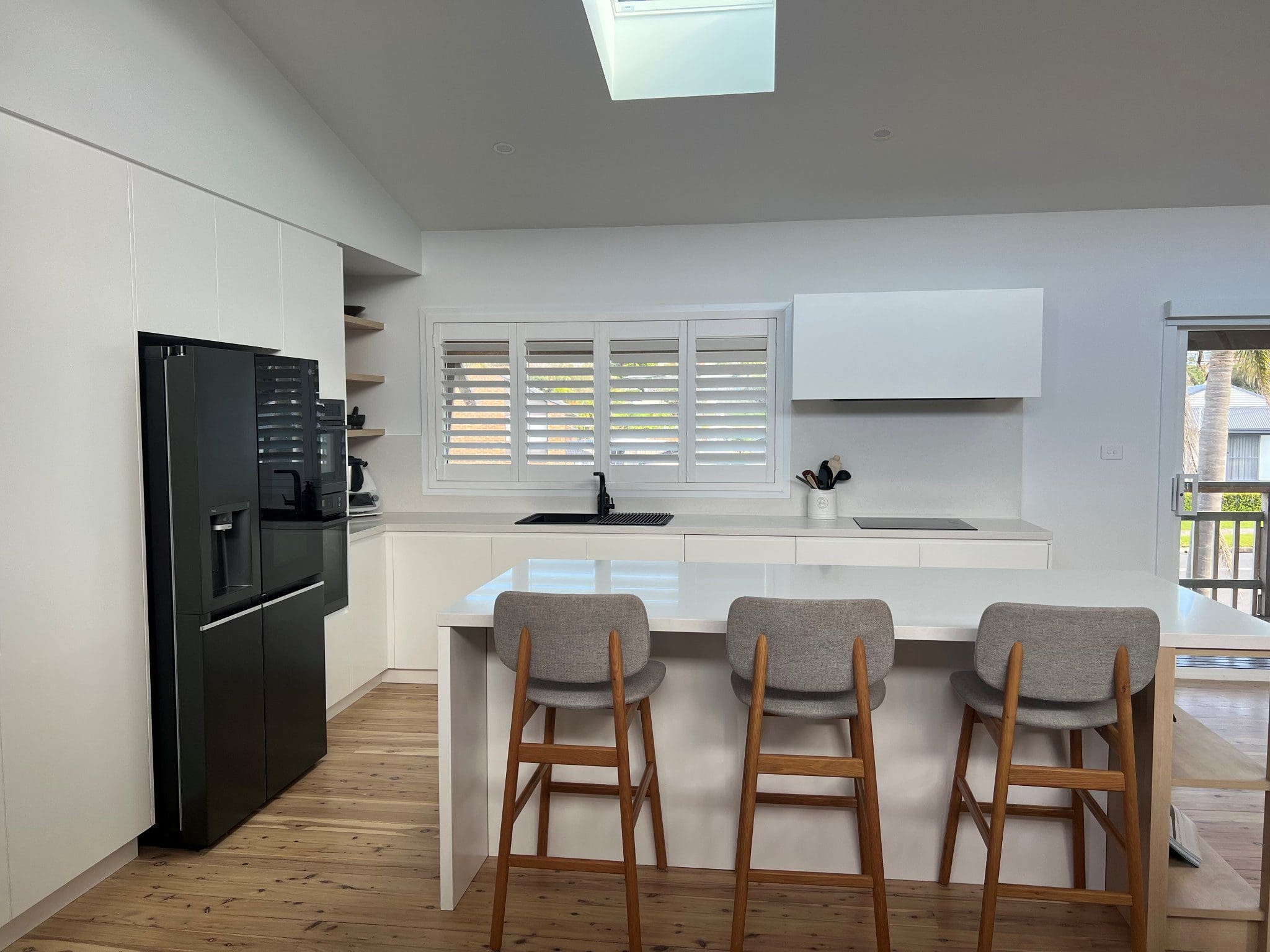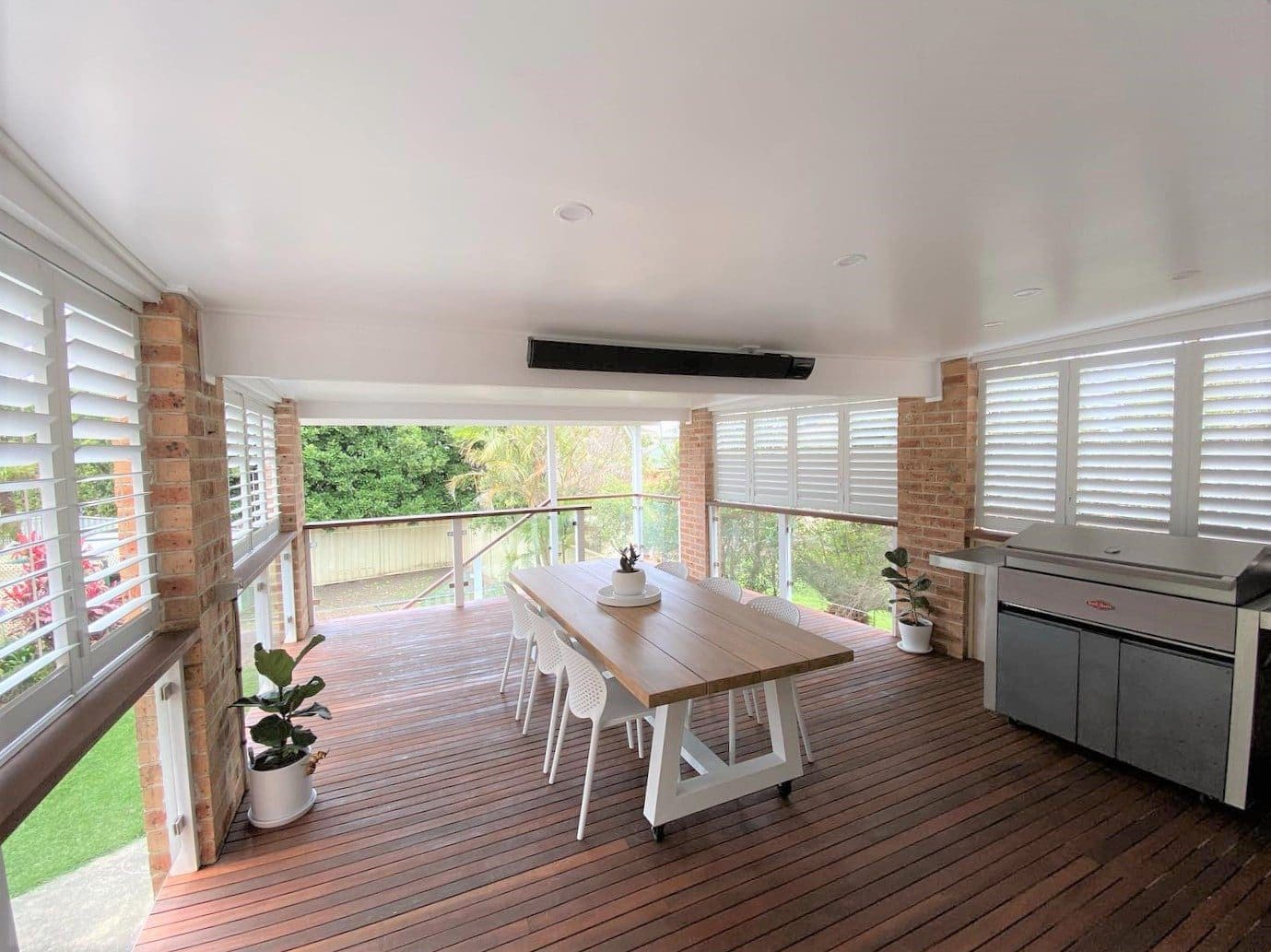 2/10 Gallipoli Street,
Smeaton Grange 2567
Mon – Thurs: 9am to 5pm
Friday: 9am to 4pm
Saturday: 9am to 1pm