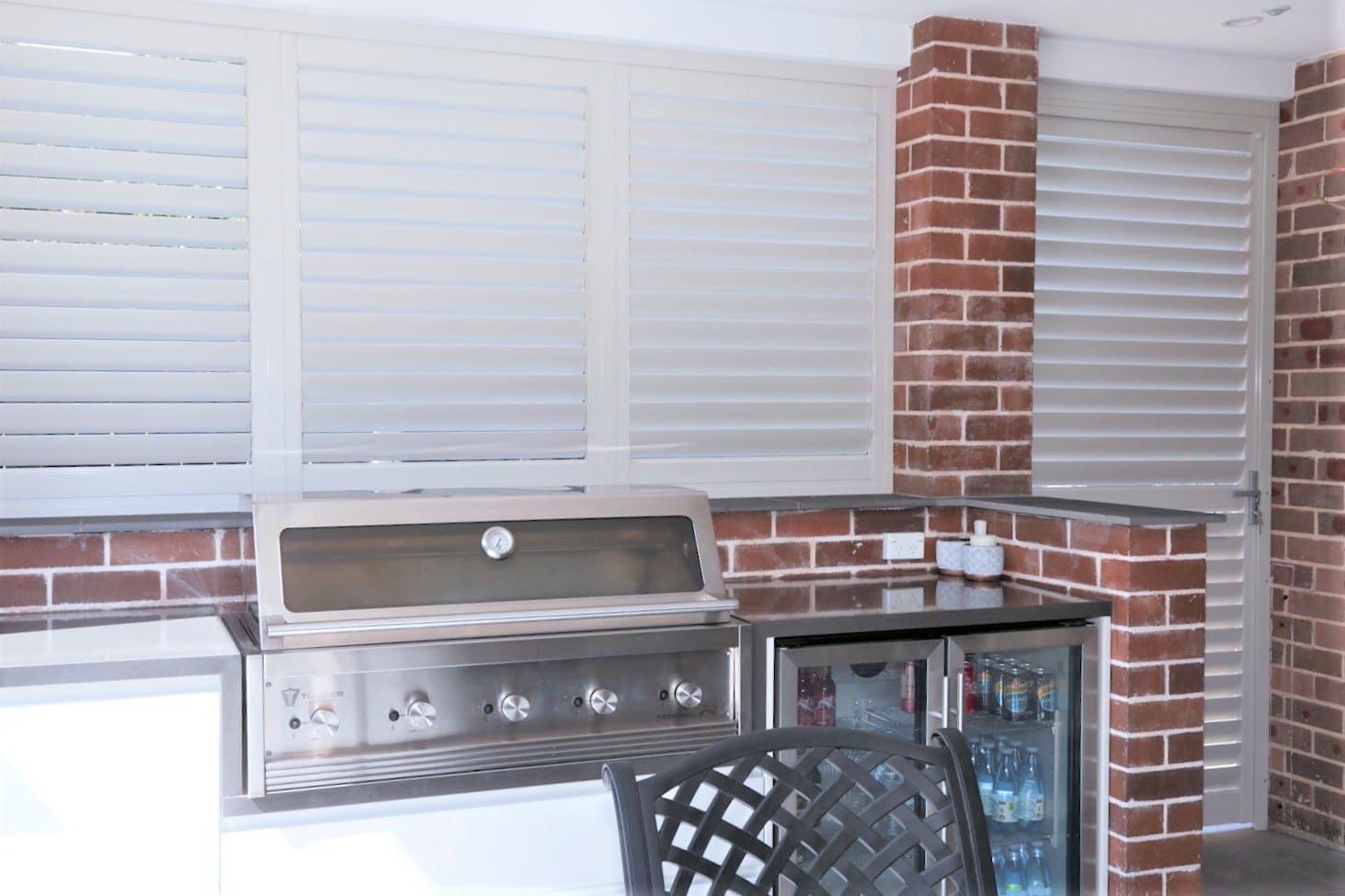 5 Reasons to love Aluminium Shutters
Lightweight and extremely strong, Aluminium Shutters are becoming an increasingly popular option with homeowners, particularly in some of the new housing suburbs of Sydney's South West like Oran Park, Gregory Hills and Spring Farm. With neighbouring properties in close proximity to one another, we've definitely seen a boost in the need to create a more private outdoor space.
In this blog article, we outline our top 5 reasons we and our customers love Aluminium Shutters.
1. Versatility – Aluminium shutters are primarily used for outdoor use, but of course can be installed indoors if desired. They provide privacy and protection from the elements when used outside, while still allowing homeowners to enjoy natural light and fresh air to filter through with a flick of the louvres. They are a great alternative to traditional, stationary privacy screens.
2. Durability – Aluminium shutters are strong, rigid, and durable, requiring little maintenance with their powder coating. They have less potential to warp or crack like wood shutters can, and are less prone to rust like steel shutters, making them a great option in coastal areas like the Illawarra.
3. Energy Efficiency – Aluminium shutters are designed to handle the extremes of our Australian weather, providing maximum protection from strong breezes and harsh light. They keep homes cooler in the summer and warmer in the winter, which can help save money on energy bills.
4. Style – Aluminium shutters come in a variety of colours and configurations to match any exterior design. We now offer 6 standard colours, with Monument and Surfmist now in our standard range. There are also 2 wood look finishes available, and options for 63mm, 89mm or 114mm size blades. Our Aluminium Shutters can also be hinged, channelled, folding, sliding, raked or with fixed louvres. The options that best fit your home and lifestyle are endless.
5. They're an asset – Aluminium shutters have serious potential to increase the value of a home. They're a great investment not only for you to enjoy, but also adding to your resale value. These are definitely considered a premium fixture to your home.
In addition to the above, Fusion Shutters and Blinds offer a 15 year warranty with our Allure Aluminium Shutters. They're are all custom designed and manufactured and can be delivered within 8 weeks.
So for a finish that adds privacy and style to your home, you can't go past our Allure Aluminium Shutters. If you're interested in getting a free measure and quote to complete that outdoor entertaining or balcony area, contact our friendly team at our Smeaton Grange office today.