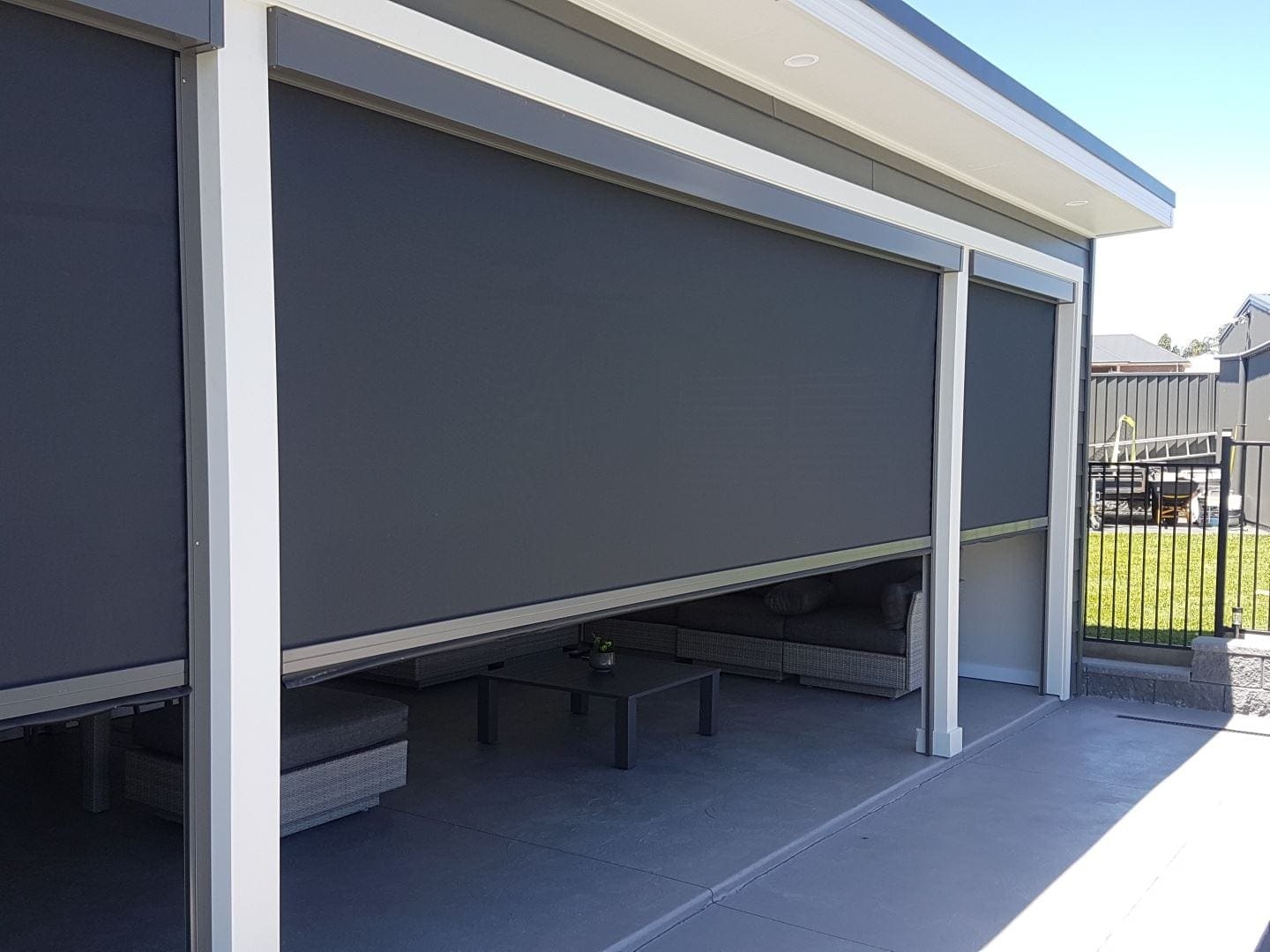 Outdoor Blinds and Awnings
Quintessential to many Australian homes located throughout Sydney's South West and Illawarra area is an outdoor entertaining area, perfect for enjoying those long summer nights in the fresh air by the barbie or pool. As a means for extending on the existing home's 'hybrid' living areas, more and more homeowners are now choosing to install awnings, or 'outdoor blinds' as they're commonly referred to, helping to add that little extra protection from the elements, additional privacy and even style to an existing alfresco or pergola. But how do you choose the right product for your property?
With numerous styles available, including Zipscreen, folding arm or channel guide – there's much to consider! Awnings on your windows are a great way to reduce heat inside the home and also protect your carpets and furniture. Awnings in your entertaining or alfresco areas are durable, and designed to endure the harsh Australian conditions. They are also low maintenance, easy to clean and can also assist with indoor climate control. At Fusion Shutters and Blinds, our Awning and Outdoor Blinds range offers an array of choices in terms of style, fabric type and operation. Here's a few things to consider when selecting the right product for you:
Motorisation– A much loved and convenient feature, motorisation allows you to quickly and easily roll your awnings or blinds up or down with the push of a button. Of course, manual options are also available if budget is a consideration.
Opacity – Choose from total shade or light filtering, depending on where the area is situated and how much heat you may want to reduce from direct sunlight. For Awnings over windows, you may also want to consider the option to protect blinds, carpets or even furniture inside the home from strong sun streaming in. Our fabric range includes canvas, mesh, clear, opaque or block out fabrics.
Auto retractability – If you have an outdoor area that's prone to strong winds, this is a great option to consider to protect the integrity of the blind or awning.
Privacy – If this is what you're after, speak to one of our friendly team about what options would suit the area you're looking to install an outdoor blind or awning so we can tailor the best solution for you.
With summer just around the corner, now is the perfect time to consider some options to complete your home and even add value to the property. Our team are available for appointments to discuss your needs and to find a solution, at our showroom located in Smeaton Grange. Simply give us a call or send us a message– we'd love to hear from you!