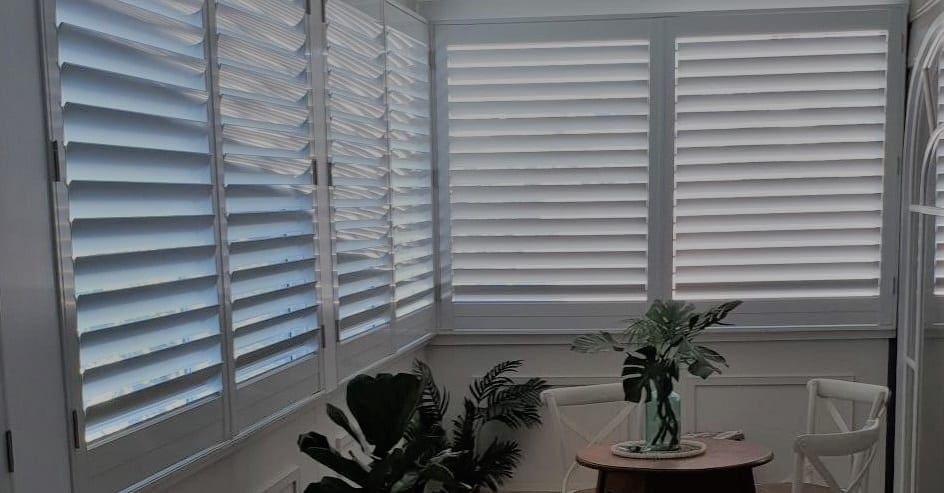 Choosing Shutter Type
As a homeowner, you are likely to encounter many decisions in the process of constructing your new home. One such decision is choosing the right coverings for your windows and doors. By far one of the most popular choices are plantation shutters. But with the array of options out there, it's hard to know which type will be the best solution for your home. The choice of shutter type will depend on factors like what areas/rooms of your home the shutters will be in and what aesthetic look you prefer.
At Fusion Shutters and Blinds, we're proud suppliers of Allure Shutters- custom designed and manufactured for that luxurious finish to any home. The Allure range of shutters can be broken down into the following types, each with their own unique characteristics to consider when making your choice:
Allure Polymer: The unique manufacturing process of Polymer Shutters allows for the best shutter performance. Housing an aluminium core that provides increased strength and durability, these blades won't crack, split, chip or warp. Allure Polymer Shutters have the aesthetic appearance of real wood, they're fire retardant and are made from a solid, non-toxic, recyclable material. Best of all, our Allure Poly shutters are water resistant, meaning they will not only transform your living areas, but your bathroom and kitchen too!
Allure Basswood: Amongst the straightest of hardwood, Allure Basswood Shutters provide a premium addition to any window. Available in both painted and stained finishes, the blades can be angled up or down, allowing you to control the amount of light and airflow. The lightweight blades of a Basswood Shutter will not crack, split, chip or bow and best of all, our Basswood range is FSC accredited- the mark of responsible forestry. Basswood shutters are a popular choice in living and bedroom areas for a warm finish.
Allure Wildwood: With a distinct texture and eye-catching grain, Wildwood is the perfect statement shutter. This range is highly versatile in its style with the unique grain aesthetic, creating a rustic warmth to a traditional rural home, or a Hamptons vibe to a coastal abode. Best of all, Wildwood Shutters are fitting for all living spaces including bedrooms, lounge and dining rooms.
Allure Aluminium: Lightweight and extremely strong, these shutters are designed primarily for outdoor use. They provide maximum protection from strong breezes and harsh light and are the perfect addition to any outdoor entertaining or balcony area. For a finish that adds privacy and style, you can't go past Allure Aluminium Shutters.
All Allure Shutter ranges come with a 3 – 20 year warranty (depending on your material selection) and are available in hinged, channelled, folding, sliding, raked or special shape, meaning no matter the area to be covered, there is an option to cater to all needs.
If you're still unsure which shutter option is the best for your home, get in touch with us today. Our team are available for appointments to discuss your needs and to find a solution, at our showroom located in Smeaton Grange. Simply give us a call or send us a message– we'd love to hear from you!