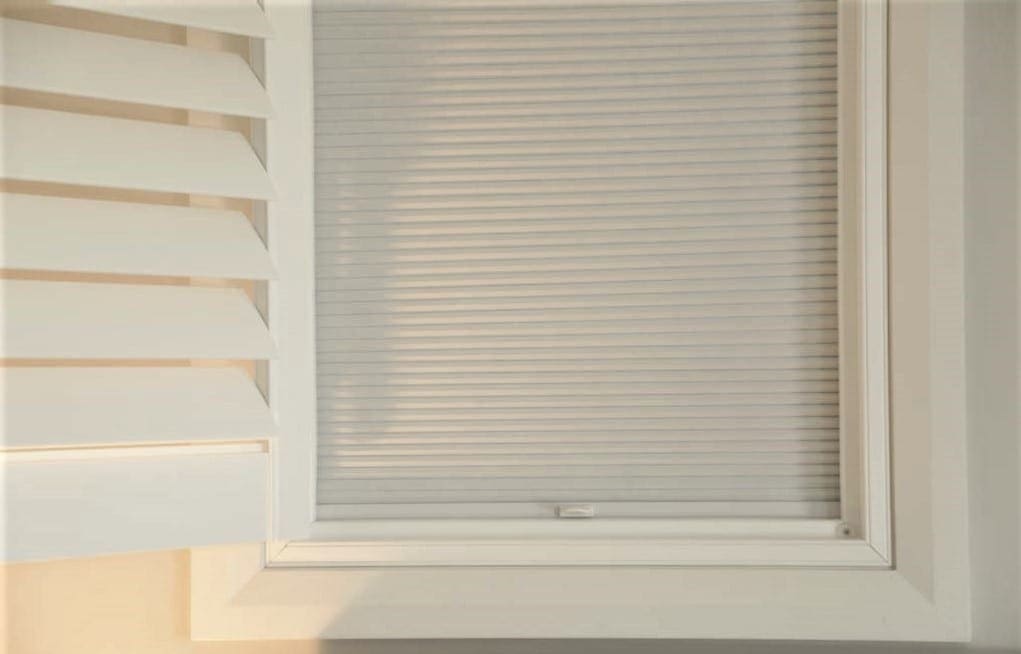 Why Allure Polymer Shutters are a Top Choice in Every Room of the House!
When homeowners begin their search for the perfect window covering that will suit their needs, lifestyle and budget, plantation shutters are quite often the first stop. Their popularity continues to reign high for a host of reasons, with the most notable being their modern style and functionality. If you're in the market for plantation shutters, then you're likely also aware of the many options available. While all of the various shutter styles and material types have their pros and cons, our Allure Polymer Shutters seem to be the top choice, and now with the addition of our Allure Nightfall range, there is all the more reason to consider the option in just about any room in the house.
Best Plantation Shutter Performance
Allure Polymer Shutters' unique manufacturing process allows for the best shutter performance. Made from a high-quality polymer material that is both durable and moisture proof, and housing an aluminium core that provides increased strength and durability, these blades won't crack, split, chip, fade or warp in the sun like natural wood shutters can. This makes them ideal for use in climates with extreme temperatures or high levels of humidity.
Allure Polymer Shutters have the aesthetic appearance of real wood, however they're termite resistant and fire retardant being made from a solid, non-toxic, recyclable material. Being water resistant, Allure Polymer Shutters are also a great choice to not only transform your living areas, but your bathroom and kitchen too. Additionally, they require very little maintenance- just a quick wipe with a damp cloth is all you need.
Introducing 'Nightfall'
Quite possibly the most innovative and exciting additions to our product offering is our Allure Nightfall range. We often meet customers who desperately want a window covering that provides a complete blackout affect in the bedroom but still love the look and style that plantation shutters offer. Although plantation shutters provide great light blocking qualities, there can be certain rooms in the house- theatre rooms, bedrooms for example- where streetlights, moonlight, or perhaps even the smallest amount of sunlight just needn't find its way through the cracks. With Allure Nightfall, you can now have the best of both worlds.
Nightfall is the combination of a Plantation Shutter & Honeycomb Blind fixed together to provide the ultimate room-darkening result. This brand new window furnishing option helps to regulate temperature and most importantly, is simple to use. The Honeycomb blind can be completely opened allowing you to maintain the view through the shutter blades when desired. Once the blind is pulled down and the shutter blades closed, you receive maximum privacy and of course, the darkness of Nightfall.
The Allure Nightfall range is available in combination with our Polymer Shutters, and come in 12 Shutter paint colour options and 6 Honeycomb fabric colours, so you're sure to find the perfect combination to suit your room. Check out one of our recent projects completed at a home in Sydney's South West Macarthur suburb of Currans Hill here.
Why Choose Fusion for your Polymer Shutters?
Our Polymer Shutters all come with a 20 year warranty, and are custom designed and manufactured to suit your home. They're available in hinged, channelled, folding, sliding or special shape and have 63mm, 89mm or 114mm louvre options. With our friendly team available to answer any questions you have at our showroom in Smeaton Grange, you're bound to find the right solution for your home. To see for yourself why Polymer Shutters are a great choice, or to witness the Nightfall range in action, contact us today to arrange a visit.